When we think of Alexander the Great, we may often imagine his many conquests throughout the Mediterranean and later, his conquest of the Persian Empire. Because of this, we might tend to overlook how it all ended for him. At the young age of 32, Alexander the Great – who led one of the greatest empires in human history – passed away in 323 B.C. 

Over 2000 years later, many experts still continue to debate over the cause of his death. And one fairly prevalent and highly interesting (yet also very dark and macabre!) theory suggests that he was possibly buried alive.
​Alexander's Demise
On two May evenings in 323 B.C, Alexander consecutively drank lots of strong beverages with different buddies. Later, he was struck with a fever, which got worse with each passing day. Slowly, he began to have trouble speaking. As more days passed, Alexander's condition gradually worsened to the point of full-body paralysis. He was later declared deceased on June 11th, between 3 o'clock and 6 o'clock in the afternoon. He was buried in Memphis, but was later transferred to Alexandria. Today, the location of Alexander the Great's tomb remains unknown.
​Other Debated Theories
When Alexander passed away, he had an intense fever with piercing abdominal pain. However, what shocked everyone was that his body was still in perfect condition with no signs of decay or smell after several days. The experts point to his passing being a cause of poisoning, malaria, pneumonia, or even typhoid fever. While these theories are plausible, none of them can explain why his body was in pristine condition.
The followers of Alexander saw him as a god amongst men. Many of them were astounded by his body not having decayed after being declared deceased for almost a week. This strengthened the idea that maybe Alexander truly was a powerful deity. They believed that his successes were attributed to his mighty powers. Though, this breakthrough theory might just prove them wrong.
Was He Buried Alive?
Different theories about Alexander's death involve homicide, infection, and liver disease. However, no one is truly sure what exactly led to his demise. An emerging theory from researcher and scholar Dr. Katherine Hall claims that the ruler passed away from GBS (which stands for Guillain-Barré Syndrome), a rare type of neurological disorder. It is argued that the previous theories about his demise do not paint the whole picture. 

Guillain-Barré Syndrome (GBS) is a rare autoimmune disorder where one person's own immune system causes damage to different nerves. This sometimes leads to paralysis. The bacterium Campylobacter pylori was common during the time of Alexander the Great. Dr. Hall assumes that he most likely contracted GBS through this bacterium.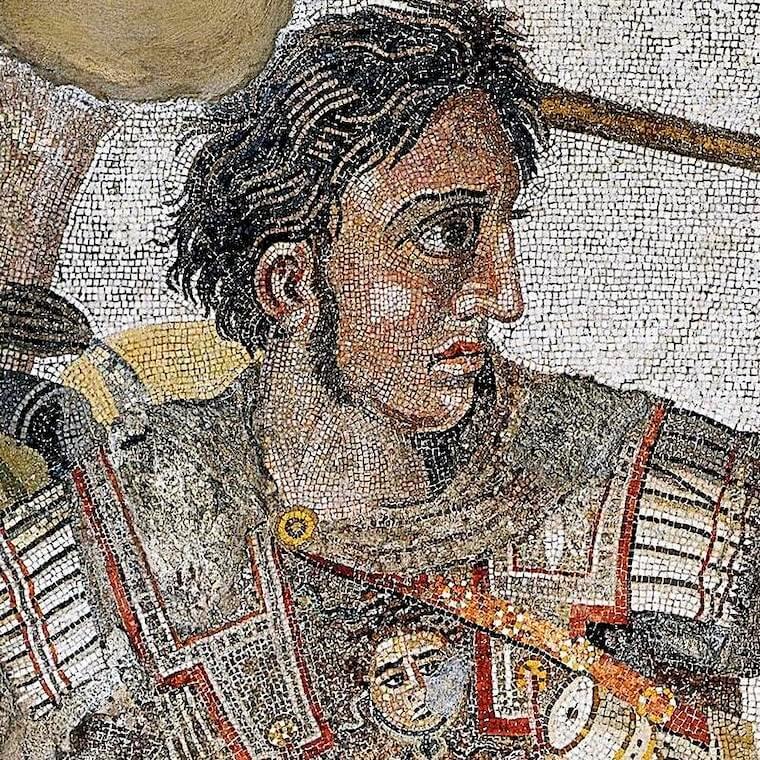 Remember when we mentioned Alexander's body not having any signs of decay? Well, this theory explains that perhaps he was not actually deceased when they declared him to be. Dr. Hall argues that his body suffered severe paralysis that made his breath unnoticeable. At the time, physicians relied on breath rather than pulse when diagnosing death. 

This might have led to his physicians failing to recognize his weak breath, which in turn, allowed him to be declared dead when he really wasn't. Since Alexander was completely unresponsive and he didn't appear to be breathing, Dr. Hall suspects that he was buried alive – and later passed away because of asphyxiation. The buried alive theory is the only theory to explain the six-day delay in the decomposition of his body. 
We Still Don't Know
The details regarding Alexander's death are surrounded by a shroud of mystery. Whether you believe that he passed away because of malaria or typhoid, the buried alive theory is impossible to ignore. Was he really buried alive? We still don't know. Still, researchers like Dr. Hall have worked to keep the discussion going about this major unknown detail in our history. 
Whether or not Alexander the Great was actually buried alive will be argued in the years to come. And as the discussion continues, perhaps we will someday hopefully have an answer to this 2000-year-old question.